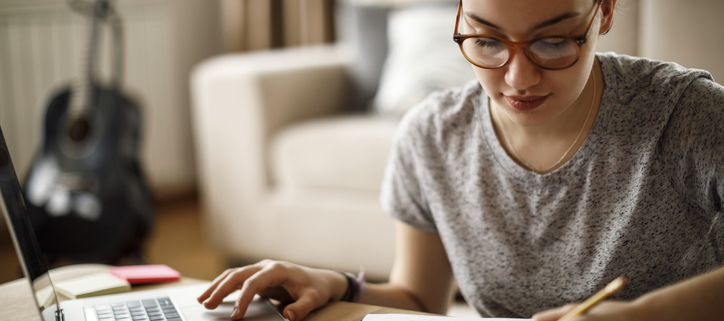 Over the last few weeks, the College Board has released further details about changes to the 2020 AP exams in the face of Covid-19. The test you thought you were preparing for all school year? It's not the test you'll face in May.
Normally, AP exams are hours-long exams administered in a big testing center. Since it's pretty tough to socially distance if you're crammed into a room with dozens of other test-takers, the College Board had to find an alternative. Their solution: at home testing.
That's not all. Not only will the tests be done at home and then submitted via internet, but the tests themselves will only be 45 minutes long—and they'll be open-book and open-note!
But before you jump for joy, consider this: the short tests and the access to your study materials won't mean that a high score is easy. In fact, since the tests will be made up of just one or two free-response questions, they may actually be harder than the normal marathon AP exams. After all, there's no multiple choice section to balance out a potentially low free-response score, and the small number of questions means that you have no room for gaps in your knowledge.
Since the 2020 AP exams are an entirely different beast, your prep will need to change, too. We've put together some tips to help you prep for the online AP exams below.
A word about devices…
You can take AP exams on any device, but you must start and finish the test on the same device. Make sure your chosen device is fully charged or — better yet — plugged in. More information will be coming from the College Board by late April on exactly how students will access exams and submit responses.
To type or not to type
You have the option of typing your responses or hand-writing them and submitting a photo of the response. Decide which option you'll choose so that you can practice your responses exactly the way you'll answer on test day.
It's all about connections
The 2020 AP exams will test your ability to APPLY knowledge rather than your ability to RECALL knowledge. You'll need to understand the connections within and across topics in each subject area.
Learn for understanding rather than just remembering
Know how and where to find information
Speaking of connections…
Your internet connection could make or break your test experience. Before test day, test your wifi to find the strongest signal in your house. Better yet, get off wifi altogether and plug in.
Get your family on board
These tests are important to your future, and you'll need your family's support to excel. Talk about your exam schedule so that your family can help you set up a quiet testing space free of distractions. Ideally, ask your family members to minimize internet use during your exam to free up bandwidth for you to upload responses.
Know your materials inside and out
The AP exams will be open book exams. The trick to success on open book tests is to know your textbooks and notes backwards and forwards so you don't waste a lot of time trying to find the information you need. Break out the highlighters and sticky notes, put together cheat sheets of formulas or terminology, and make sure you know exactly how to find every detail you might need.
Tips to help you get to know your materials
Use sticky notes to flag pages in your textbook.
Summarize the info in each chapter on a sticky note and use it as a bookmark for the beginning of the chapter.
If you're allowed to, write notes in the margins and/or highlight important details in your textbook.
Rewrite, summarize, and reorganize your class notes. This is a great study task in itself, and it'll help you know where to locate important details on test day.
Create a quick-reference guide of formulas, terminology, names, dates, events, etc. Cross-reference this with the relevant pages from your textbook in case you need more details.
Create mind maps to draw connections between and within topics.
Every second counts
If your responses are submitted too late, nothing will be counted. Get your timing down well before test day. Practice with free-response questions to figure out the best process for test day. How long will you spend reading, prewriting, and drafting? How will you limit the time you spend sifting through your notes? Practice, practice, practice!
Get into fighting shape
One of the best things you can do to boost your AP exam performance is to make sure that you're ready and raring to go on test day. Get a good night's sleep, eat a balanced breakfast, stay hydrated, and spend some time before the test clearing your mind. Your brain will thank you!
Cheaters never prosper
The College Board has announced unprecedented security protocols to filter out students who attempt to gain an unfair advantage on the tests — and they plan to react swiftly to any potential cheating, up to and including reporting the behavior to the student's chosen colleges. It's not worth it to attempt to game the system — earn your scores the right way.
Take advantage of every resource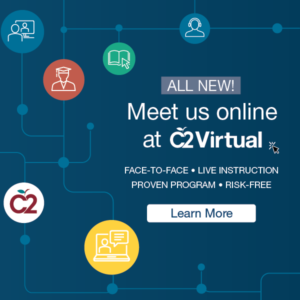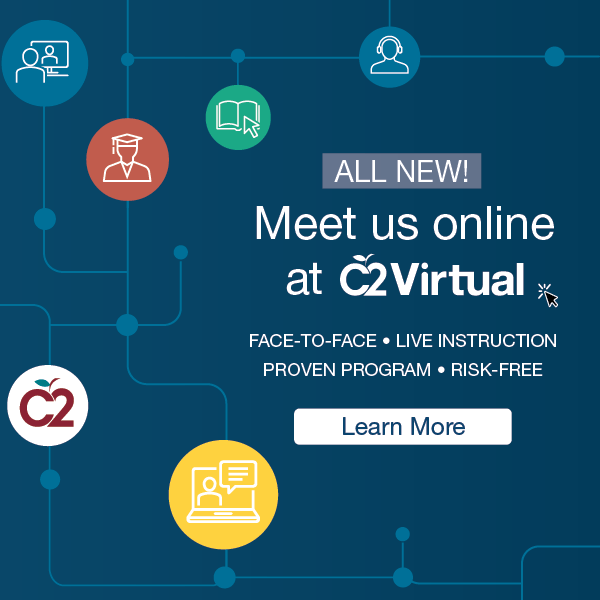 There are lots of resources available to help you prep for AP exams. The College Board has developed free online AP exam prep sessions, Khan Academy has loads of resources, and you can get face-to-face online tutoring support through C2 Virtual.
https://www.c2educate.com/wp-content/uploads/student-AP-exam-2020-open-book.jpg
483
724
Al Chan
https://www.c2educate.com/wp-content/uploads/c2_logo-1.png
Al Chan
2020-04-13 12:18:54
2020-04-27 16:12:23
Studying for the 2020 AP Exams: A Whole New Ballgame