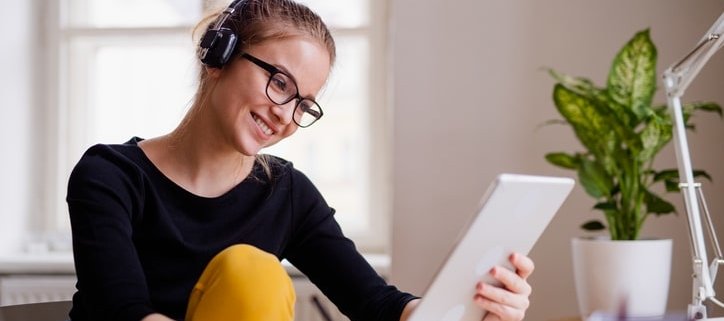 You probably didn't intend to spend a good chunk of this semester attending school from home, but here we are. Although there's plenty to miss about leaving the house, you may as well resolve to make the most of your time at home. Look at this as a unique opportunity: thanks to a combination of the world wide web and a lot more free time than usual, you have the chance to learn almost anything you've ever wanted to learn.
In the interest of helping you make the most of your remote learning days, here are some great websites for high school students to explore during quarantine.
For students looking for help with school classes…
A great resource, especially for AP World History students. This website is a project of the UCLA Department of History. Although it is directed towards history teachers, it includes a wealth of information and clear explanations of the connections that exist across world history.
A seemingly endless collection of U.S. history resources, including tons and tons of primary source documents. The Library of Congress website can be particularly helpful for AP US History students worried about their free response questions.
An interactive web app where students can practice geometry proofs and problem-solving. This website is great for students who are already taking geometry and need the extra practice or for students who will take geometry next year and want to get a head start.
Free online videos and practice questions for almost any subject and grade level. Khan Academy can be a great resource for students who just need a little extra explanation for tricky concepts.
College Board's AP Review Sessions
To help students whose schools have closed, the College Board has put AP review sessions on YouTube. Participate live or watch the videos later on.
For students looking for extra learning opportunities…
If you've never learned to code, now seems like a pretty good chance. Get started learning the basics of coding with Codecademy.
Already got the basics of coding down? Refine your skills by training with other users on real-world code challenges at Code Wars.
Develop your visual storytelling skills with Adobe Spark, a user-friendly program that allows you to create images and videos.
Take a class (or two or three) with professors from Duke, Stanford, or Harvard. There are thousands of courses to choose from. Learn about game theory, tour the Museum of Modern Art, master the art of persuasion, or explore the science of cooking.
Learn a new language or expand your vocabulary in a second language. Courses are personalized to your skills and interests to help you master a new language quickly. Currently offering Spanish, French, Russian, and German.
From Mysteries of Vernacular to Superhero Science to Questions No One (Yet) Knows the Answers To, there are thousands of videos to keep you learning. Thank you for coming to my Ted Talk.
For students worried about keeping up…
Check out C2 Virtual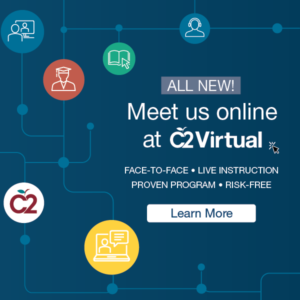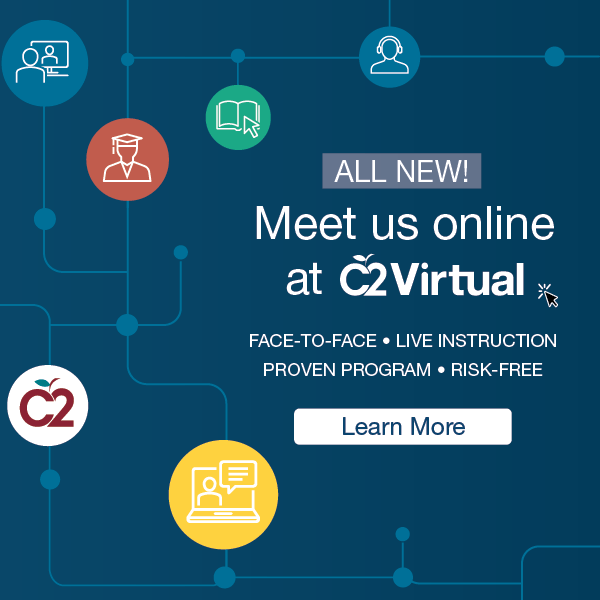 . Our centers are temporarily closed, but all of our in-person services are available online—the same expert guidance, the same amazing teachers, and the same great programs. Whether you need help keeping up with digital learning, getting ahead for next year, or figuring out what Covid-19 means for your college plans, C2 Virtual can help.
https://www.c2educate.com/wp-content/uploads/student-reading-online.jpg
483
724
Al Chan
https://www.c2educate.com/wp-content/uploads/c2_logo-1.png
Al Chan
2020-04-03 09:53:57
2020-04-03 09:53:57
Student Resources to Make the Most of Remote Learning