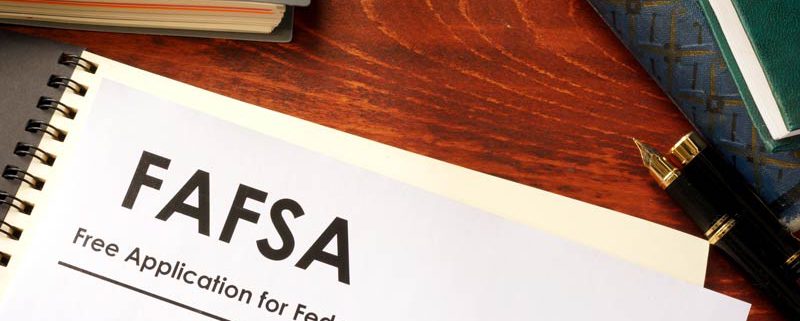 As of January 1, the Free Application for Federal Student Aid (FAFSA) is now available for the 2015-2016 school year. All students who will be attending college in the fall should complete the FAFSA. Yes — all students. Each year, more than 40% of undergraduate students choose not to apply for federal financial aid, but more than 1/4 of them would likely qualify for aid. You never know what you might qualify for unless you apply!
Here are our top tips for filling out the FAFSA:
1. Do it now. The federal deadline for the FAFSA isn't until April, but this is one area where it definitely doesn't pay to procrastinate. Waiting until April might mean missing state or school deadlines. In addition, a lot of schools use the FAFSA as their primary tool for determining school-based aid; procrastinating might mean missing out on valuable aid!
2. Have your documents ready. Make the process simpler by having all of your supporting documents ready before you begin completing the FAFSA. This includes W-2s, documentation for any additional income, the student and parents' social security numbers, and bank account statements.
3. Guesstimate. Haven't filed taxes yet? Not to fear! The FAFSA allows you to estimate household income if taxes haven't yet been filed. As soon as the taxes are done, you can log into your FAFSA account and update the numbers.
4. Report the right assets. A lot of families unnecessarily report assets like retirement funds (401(k), IRA, etc.) or equity in the primary home. These assets are not intended to be included in the financial aid calculations. If you report them, they will reduce your financial aid offers.
5. Fill out the WHOLE form. Any mistakes or blank questions can delay the processing of your application, which can result in decreased aid packages.
6. Fix your mistakes. Clicked submit before realizing you made a mistake? No worries. The FAFSA has a "Make FAFSA Corrections" page that will allow you to submit corrections to your completed form. Corrections are processed within three to five business days.
https://www.c2educate.com/wp-content/uploads/fafsa.jpg
533
800
C2 Education
https://www.c2educate.com/wp-content/uploads/c2_logo-1.png
C2 Education
2015-01-17 11:59:59
2018-05-16 10:39:05
Top Tips for Completing the FAFSA