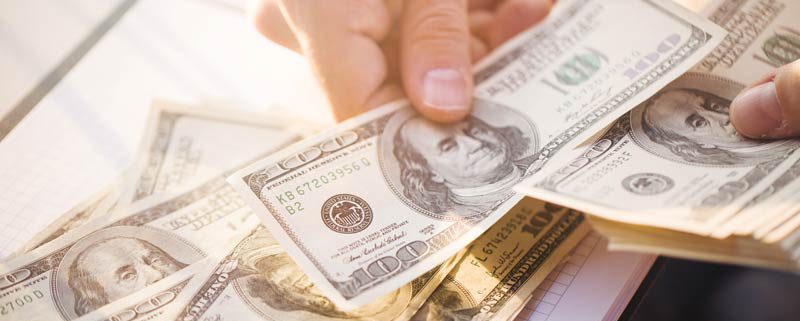 If ever there were a realm in which we might wish that money were no object, paying for college would be it. But in a time when student debt outnumbers all other consumer debt, money most certainly is an object. How can families ensure that they get the most college education bang for the buck?
Several outfits have created tools to help families make smart comparisons between colleges and financial aid packages. One such organization is College Abacus, a web tool that uses your financial data to estimate what you might actually pay after colleges offer financial aid. Its estimates are based on the financial calculators on individual colleges' websites, providing a simple side-by-side comparison.
It turns out that a lot of colleges don't like being compared.
A recent New York Times article profiles colleges' resistance to tools like College Abacus. According to the article, just over a year ago, a large number of schools blocked College Abacus from pinging their websites. Why institutions that ought to be in the business of disseminating information might block information from families focusing a major financial decision is not a simple question.
College Abacus was founded by Abigail Seldin and her husband, Whitney Haring-Smith. Haring-Smith's mother was the president of Washington & Jefferson College. In 2011, she described the situation that many families face: Going from one college website to another, entering the same information into net price calculator after net price calculator, again and again and again. The couple knew they could solve the problem, so they hired a team of coders to build an aggregation engine that would take the prospective applicant's data, enter it into the calculators hosted on the schools' websites, and present the results for up to three schools at a time in an easy side-by-side comparison. Thus College Abacus was born.
The pushback came not from the schools themselves but from the vendors who had supplied the net price calculators to schools. Some vendors simply provided the option to schools to allow them to block College Abacus from accessing their calculators, but others unilaterally decided to block access, generally citing inaccuracies of up to a few thousand dollars. While such inaccuracies are certainly flaws in the system, it's important to remember that both the numbers provided by College Abacus and those provided by schools' net price calculators are merely estimates, so even if there are inaccuracies, both estimates will usually prove incorrect once the actual financial aid package is calculated.
More than a year later, several schools who had initially blocked College Abacus are reconsidering the decision. After all, most colleges – particularly private colleges – have an interest in making the financial aid process more transparent. These schools often lose applicants due to sticker shock – a reluctance to apply to a particular school because the posted tuition rate is too high. In reality, few students actually pay the amount listed; most receive relatively large financial aid packages that can reduce costs considerably. By providing a glimpse of the real cost of attendance, colleges can encourage larger numbers of applicants.
While College Abacus may not be available for some colleges, it remains a good tool for families to consider when weighing financial aid packages. As early application results come in, many students are beginning to consider their financial options.
https://www.c2educate.com/wp-content/uploads/money.jpg
450
800
C2 Education
https://www.c2educate.com/wp-content/uploads/c2_logo-1.png
C2 Education
2014-12-15 19:52:36
2018-05-16 10:35:37
College Costs: When Money IS an Object