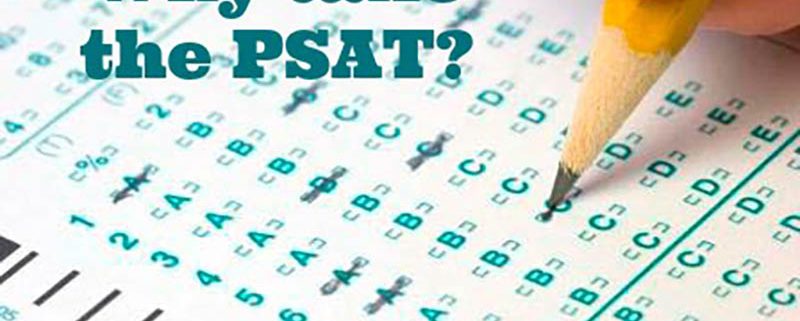 The PSAT is offered to high school students each October. In many parts of the country, students in 9th through 11th grade are able to register for the test, but the PSAT is particularly important for high school juniors. All 11thgrade students who take the PSAT are automatically entered to compete for the National Merit Scholarship, a prestigious award that gives students a competitive edge in the college admissions process.
What is the National Merit Scholarship?
The National Merit Scholarship is awarded to just 0.6% of eligible students. Because so few students receive this scholarship, the award is highly prestigious and colleges often aggressively seek National Merit Scholars. In fact, students who earn semi-finalist or finalist standing can expect to be actively pursued by colleges and may even be offered additional financial aid or other incentives to attend a particular school.
The monetary amount varies depending on the type of scholarship won. The National Merit Scholarship is a one-time payment of $2,500, but students also compete for corporate- and school-sponsored scholarships that can range from $500 to $10,000.
How many people win The National Merit Scholarship?
Each year, roughly 1.5 million students who take the PSAT qualify to compete for the National Merit Scholarship. Many of these students take the test merely because it is offered at their school and have no intention of actually competing for the scholarship, so this number can be somewhat misleading.
Of the 1.5 million students who are entered into the competition, 50,000 are identified as High Scorers. Reaching this level of the competition is valuable in college admissions – even if a student does not move higher in the competition, being named a High Scorer carries prestige.
16,000 High Scorers are named Semifinalists. These students must meet certain requirements – such as being on track to graduate with a college preparatory diploma – in order to move on to Finalist standing. Roughly 90% of Semifinalists become Finalists, and about half of all Finalists ultimately win one of the available scholarships.
What score do I need to win?
High Scorers are identified based solely on their PSAT scores. The cut-off scores vary from state to state and from year to year, but you should expect to need at least a 210 (out of 240) in order to reach High Scorer status. Beyond this point in the competition, judges also consider factors such as the student's academic record.
Who wins National Merit Scholarships?
Judges consider student test scores, academic records, essays, and extracurricular activities in order to select winners. The winners are those students who are believed to have the greatest potential for success in rigorous college studies.
How can my child get ahead?
Practice, practice, practice! One of the best ways of preparing for any standardized test is to take many practice tests. This helps students to familiarize themselves with the test format and the types of questions that will be asked, helping to assuage testing anxiety while students review the necessary material for the test.
If your school will allow sophomores to take the PSAT, it is a good idea for your child to take the test in 10th grade. This will allow your child to take a realistic practice test without the pressure of competing for the National Merit Scholarship. Once the scores are in, you'll have an idea of how much work your child needs to do in order to be competitive on the PSAT the following year – and you'll have an entire year left to prepare!
If your child is unsure of how to prepare for this test, seems unable to improve his scores on his own, or needs to improve his scores by 20 or more points, consider seeking outside help. C2 Education test prep can often help students master the fundamental skills necessary to score well on the PSAT.
https://www.c2educate.com/wp-content/uploads/psat.jpg
534
800
C2 Education
https://www.c2educate.com/wp-content/uploads/c2_logo-1.png
C2 Education
2014-02-22 02:20:53
2023-02-17 16:17:41
What Is The PSAT And Why Should Your Child Take It?