Students planning for college often realize that the process is both exciting and stressful. Those who aspire to go to the best universities face an extremely competitive process. Often, the admissions process will involve taking the SAT, a multiple-choice test administered by the College Board, a non-profit organization. However, understanding SAT scores can be a challenge. So, we took the time to answer 16 frequently asked questions about SAT scores.
1. What are SAT scores?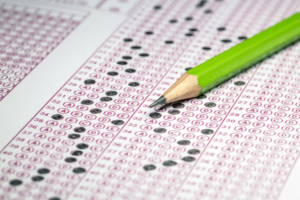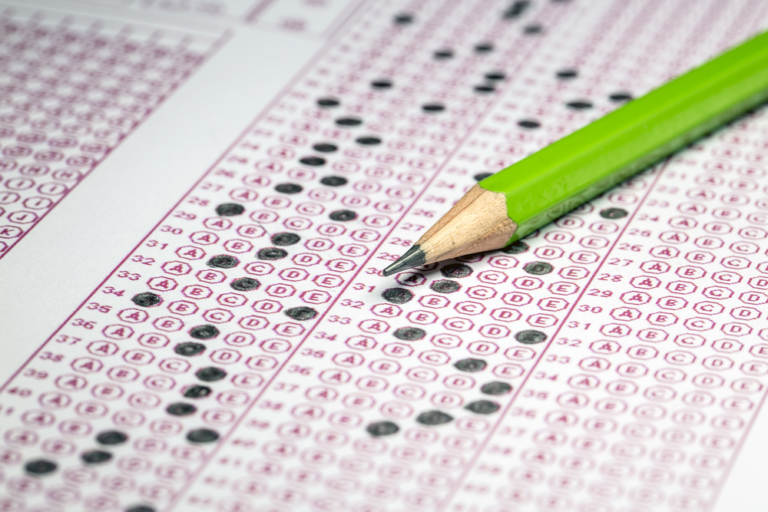 The SAT is one of two tests used for college admission. Most colleges use SAT scores as a part of the college admissions process. SAT scores, in conjunction with high school grades, are thought to be a strong predictor of college success.
The total SAT score is reported on a 1600-point scale. It represents a student's performance on the Math and Evidence-Based Reading and Writing sections of the test.
2. How are SAT scores calculated? 
The SAT is made up of four multiple choice sections: Reading, Writing, Math with Calculator, and Math without Calculator. Performance on these sections determines a student's overall SAT scores.
Reading and writing are combined into a single score for Evidence-Based Reading and Writing (EBRW). The two math sections are combined into a single Math score. Each of these areas is scored on a scale from 200 to 800 points.
Scores from these two sections are added together to arrive at a total SAT score ranging from 400 to 1600 points.
A student who scores perfectly in both sections will earn a 1600 on the SAT.
The SAT score report also includes percentile rankings and college readiness benchmarks.
Your percentile ranking indicates how well you performed compared to other test-takers. For example, if your percentile ranking is 73%, that means that you scored higher than or equal to 73% of test-takers.
College readiness benchmarks indicate whether you are on track to succeed in college. They are intended to help students identify the areas where they need to make improvements in order to be ready for the rigor of college-level work.
3. What are the average SAT scores?
Average SAT scores differ from year to year. The College Board publishes an annual report that analyzes SAT performance for all U.S. test-takers and for subgroups by gender, ethnicity, family income, school type, and state.
These average scores are based on the SAT Suite of Assessments Annual Report for 2019:
Math: 528
Evidence-Based Reading and Writing: 531
Total SAT score: 1059
These numbers represent the 50th percentile for all U.S. test-takers. If you took the SAT in 2019 and scored above 1059, you scored in the top half of all test-takers, which means your score was above average.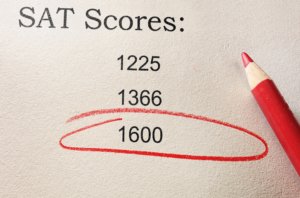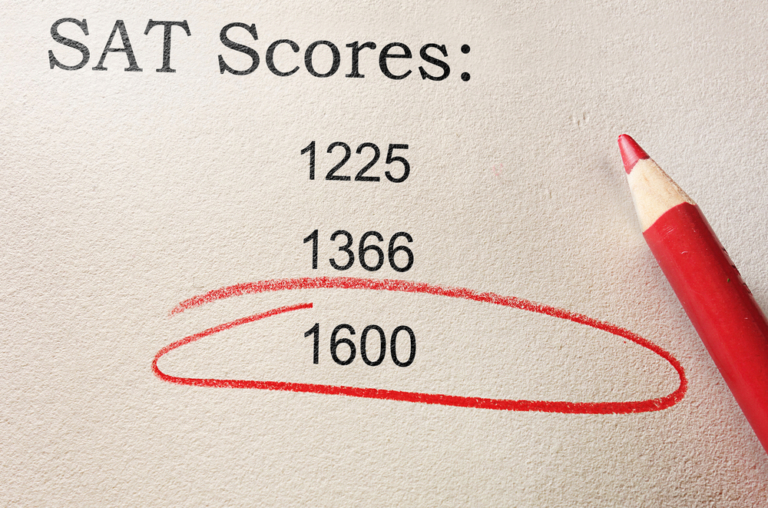 4. What is a good SAT score?
A "good" SAT score could be defined based on your percentile ranking. In other words, you could assess your SAT performance based on how well other test-takers did. The higher your percentage, the better your score.
But a better definition for a "good" SAT score depends on your college goals. Different colleges have different expectations for SAT scores. At many excellent schools, the majority of students might score in the 1200 to 1300 range; at highly selective schools, the majority of admitted students score in the 1500s.
Although SAT scores are often a very important factor in admission decisions, top SAT scores are never a guarantee of admission. SAT scores are one part of a review process that also evaluates your gradesds, course selections, extracurricular activities, recommendation letters, essays, and more.
5. Is my SAT score more important than my grades? 
No. In fact, annual surveys of college admissions counselors rank SAT scores as the third most important factor in admissions decisions, after grades and strength of curriculum (how hard your classes are).
The College Board has conducted large-scale studies that demonstrate that "using SAT scores in conjunction with [high school grades] is the most powerful way to predict future academic performance." In other words, BOTH grades and SAT scores are important.
6. What SAT score do I need? 
That depends on your college goals. Just as there is a wide range of colleges—from large public universities to small liberal arts colleges and everything in between—there is a wide range of acceptable SAT scores.
Most colleges publish information about the test scores for accepted students, giving you a range known as the "median score range," sometimes called the "middle 50%." 1 in 4 admitted students will have scored below this range; 1 in 4 will have scored above this range; and the remaining students will have scored within this range.
This data offers insight into what SAT score is considered competitive at your chosen colleges. We advise students to strive for a score that is above the 75th percentile at their dream college.
7. How do my SAT scores compare?
To get an idea of how your SAT scores compare to other test-takers, you'll need to look at your College Board report. On the front side of the report, you'll see a number between 1 and 99. This number represents the percentage of students whose scores are equal to or lower than yours.
For example, if the percentile you receive for the Math section is 50%, you should interpret this to mean that 50% of test-takers have scored equal to or lower than you did.
8. Can I get my SAT scores double-checked?
The College Board provides what it calls "very careful and systematic quality control processes" to ensure that your score is accurate. Test-takers who want to double-check their scores can access score verification services. To request a score verification service, you will need to complete a request for a SAT score verification form.
There is a score verification fee.  As of January 2020, the fee is $55 to verify the scoring of multiple-choice sections.
9. How and when do I find out my SAT scores? 
The multiple-choice test results are typically released 13 days after the test date.  (The June test date results often take slightly longer.)
Students can access their scores here.
Scores more than a year old are considered "old SAT scores" and are archived. If you need old SAT score reports, you can request them from the College Board by phone or email.
To access your old SAT scores, you will be charged the regular score report free of $12 per report. Added to this is an archive fee of $31, making the total cost $43.
You can order a rush score report if you need an old score to be sent to a college or an employer quickly (2-4 days). You will pay the regular report fee of $12, an archive fee of $31, and an extra $31, making the total cost $74 (Source).
10. What do I do if I am having problems accessing my score?
Before calling the College Board for help, take these steps:
Update your account information by logging in to the student score portal and following the instructions to verify your account.
If you have another College Board account created by a counselor or parent, you'll need to log out your current session and then log in using the other account.
If the above suggestions fail, you can call 866-433-7728 (for students in the US). Details for international students are available on the College Board's Contact Us page.
11. What options do I have if I feel that my SAT score may not reflect my best performance?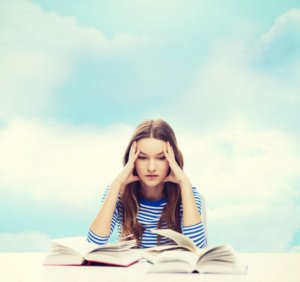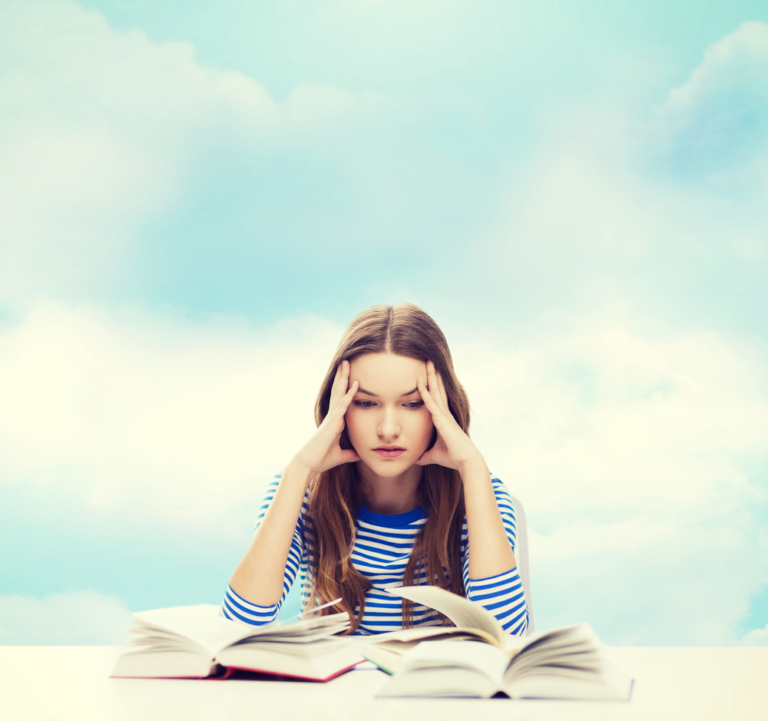 If you took the SAT and you felt that you did not do your best, you have several options.
Your best bet is to simply plan to take the SAT again. Create a study plan and prepare thoroughly before retaking the test. Policies like these mean that your disappointingly low score is unlikely to affect your college admission chances:
Score Choice: Score Choice allows you to choose which scores get sent to colleges, so if you did badly on this test, you could opt not to send the scores. Not all colleges accept Score Choice—some schools require that all test scores be sent. Be sure to check the policies at your chosen colleges.
Superscoring: Many colleges practice what is commonly known as "superscoring," which means that they only look at the highest section scores. If you did badly on this particular test date, it would have no impact on admission decisions.
Highest test date: Other colleges only look at your highest score from a single test date. So if you retake the SAT and do better in a couple of months, colleges will only use that better score in the admissions process.
Regardless of your school's policies, you may want to consider cancelling the free score reports that you opted to send to your top choice colleges. You can do this through your student portal on the College Board's website.
It is possible to cancel your scores if you act quickly—but there are very few situations in which it is to your best advantage to cancel scores:
There was an emergency, so you had to leave before you finished the test.
Your calculator didn't work on the entire math with calculator section.
You were sick and/or fell asleep during the test.
You're absolutely, 100% positive that you messed up an entire section of the test AND your dream college doesn't allow for Score Choice.
If you cancel your scores, you'll never find out how you did—think carefully before you cancel. If you do decide to cancel, you have until 11:59 pm Eastern Standard Time on the first Thursday following the test.
Request a Cancel Test Scores form from the test coordinator.
Download the Cancel Test Scores form, fill it in and submit it before 11:59 pm Eastern Time on the first Thursday following the test. See the available options for submitting your cancellation requests here.
12. How do I send my SAT scores to colleges?
The majority of colleges have a policy stipulating that official reports must be sent to them directly from the College Board. This means that you cannot send copies of online scores or score report labels on transcripts.
You need to sign in to the College Board's website to submit your scores.
13. Do all colleges use SAT scores in the same way? 
Colleges have different admission processes and different policies on how they use SAT scores.
SAT test-optional colleges allow applicants to decide whether or not to submit their scores.
Among those colleges that require test scores, many accept the College Board's Score Choice option. Score Choice allows you to choose which score reports to send to colleges.
Below is a video from the College Board explaining Score Choice.
Not all schools allow Score Choice—some require that you submit all of your test scores.
Colleges also have different score use policies:
Highest sitting: A highest sitting policy means the college looks at your highest score from a single test date.
Highest section: This is what's known as super scoring. A highest section or super scoring policy means the college takes your highest Evidence-Based Reading and Writing score and your highest Math score, regardless of whether you earned those high scores on the same test date.
14. What can I do to get a high SAT score in my first attempt?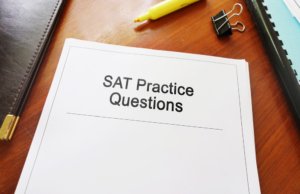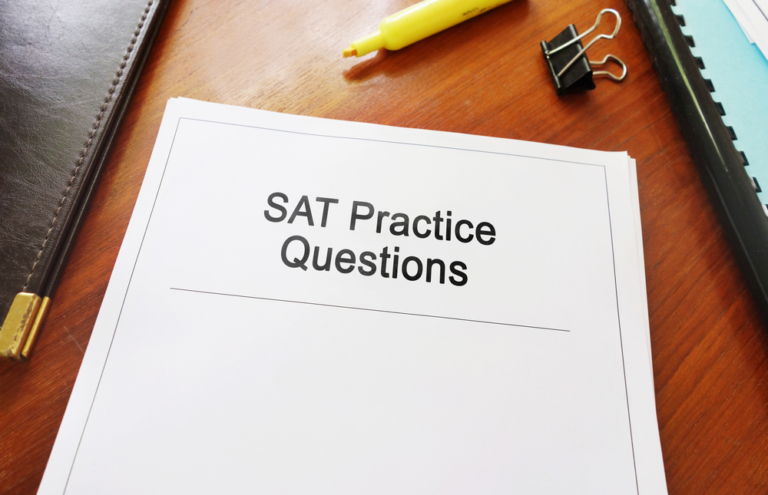 While there are no shortcuts, here are some strategies to help you score higher on your first SAT attempt:
Take a practice SAT to identify your strengths and weaknesses. To get the most accurate results, mimic real testing conditions as closely as possible—take the test with pen and paper rather than online, make sure you're timed accurately, sit at a desk in a quiet space, and (if possible) time it for early in the morning. The College Board has put some practice tests online, though online testing won't reflect the testing experience you'll have on the real thing.
Create a study plan to improve your weakest areas and maintain skills in your strong areas.
Complete plenty of practice questions, practice sections, and practice tests so that you become comfortable with the tone and format of SAT questions. Review these practice sets carefully—make sure that you know exactly why you got each question right or wrong.
Get a good night's sleep before the test.
15. Can I get a scholarship for my SAT score?
Some colleges automatically award scholarships based on SAT or ACT scores, sometimes including other qualifiers like GPA. You don't need to submit any extra application information to be eligible for these types of scholarships, but sometimes you must meet a particular deadline to qualify. Be sure to do your research!
https://www.c2educate.com/wp-content/uploads/frequent-questions-about-sat-scores.jpg
805
1302
Al Chan
https://www.c2educate.com/wp-content/uploads/c2_logo-1.png
Al Chan
2020-02-12 10:34:46
2021-12-08 09:58:15
Understanding SAT Scores: 16 Frequently Asked Questions