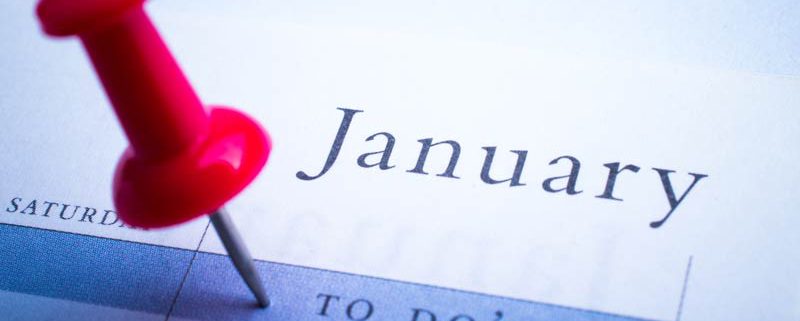 Maybe you're a senior who has already taken the SAT and is applying to college; perhaps you're a junior just starting to think about the college admissions process; or maybe you're a middle school student who hasn't even started thinking about SATs. Regardless of which category you fall into, you should take the SAT this January. Here's why:
High School Seniors
First, let's just get this out of the way: If you're a senior and you haven't taken your SATs…what are you waiting for? Get going! January is basically your last shot!
Now, for those of you who have already taken the SAT at least once, there are several reasons to consider taking it again in January.
Reason #1: The number of colleges utilizing the waitlist has been on the rise, but the number of students accepted off the waitlist is falling. If you've already sent off your early applications and are awaiting a response, be prepared for the dreaded deferral. If you are placed on the waitlist, don't lose hope – there are still things you can do to boost your odds of admission. If your SAT score wasn't as perfect as you want it to be, taking the January SAT gives you one final chance to boost your score, which can improve your chances of admission if you are waitlisted.
Reason #2: Money. According to the National Association of College Admissions Counselors, nearly four out of five colleges use standardized test scores as a criterion for merit-based aid. What's more, many public and private schools offer generous academic scholarships that require a minimum SAT score. For example,the University of Georgia's prestigious Foundation Fellow scholarship requires a minimum SAT score of 2100 just to be considered for the award. The FAFSA is due in February and most schools will begin looking at financial aid offers around that time; January is your last shot to get that SAT score up if you're hoping for merit-based aid.
Reason #3: If you're applying regular decision, your applications are likely due soon. Even if your applications are due before the January 26th testing date, most schools will allow you to submit January SAT scores for consideration. This means January is your last chance to get a stronger SAT score so that you can be more competitive.
High School Juniors
Most high school juniors wait to take the SAT for the first time until March, April, or May. Why take the SAT in January instead?
Reason #1: By March, you'll be focusing on getting ready for final exams, AP exams, and SAT Subject Tests (we hope). Why add the SAT to the load if you can get it over with in January when your academic plate is a little lighter? While your friends are balancing SAT prep with end-of-semester cramming, you can focus on getting a 5 on that AP US History exam instead.
Reason #2: Taking your first SAT in January leaves you ample opportunities to retake the test if you aren't satisfied with your first score. Waiting until May – or worse yet, the following fall – puts you in a time crunch that doesn't allow much room for improving your scores. Taking the test in January will allow you time to prepare for the next go around if you want to raise your total score.
Reason #3: The January SAT is easier. Hahahaha, just kidding! This is a rumor that makes the rounds pretty much every year. There are also rumors that the May test is easier. The truth is that all SATs are curved to produce roughly the same score distribution, so while one test may be slightly easier than another, the test difficulty won't really impact your score much because of the way the College Board curves scores.
Middle School Students
Wait, what?!? We want middle school students to take the SAT??? Yup. It's a good idea for several reasons, especially if you're a middle school student with ambition!
Reason #1: If you're even remotely interested in applying for gifted summer programs like Duke's TIP or Johns Hopkins' CTY, you'll need your January SAT or February ACT scores in order to be considered. And in case you think these programs are "geek camps" that relegate students to the bottom of the social chain, consider this: Lady Gaga, Facebook's Mark Zuckerberg, and Google's Sergey Brin all attended CTY.
Reason #2: Thinking of applying to a magnet school, private school, or other selective high school? Good SAT scores might help. Some schools use PSAT or SAT scores as a component of admissions. Other schools use tests like the SSAT, which is similar to the SAT. Regardless of the admissions test used, sitting the January exam will familiarize you with the test's format and with the testing procedures. And if you don't do as well as you'd like, SAT scores from middle school won't be a factor when it comes time to apply to college.
Reason #3: For a lot of students, SAT preparation that begins in middle school reaps great rewards. Many C2 students start their SAT prep as early as 6th grade – not necessarily because they want to compete for summer programs or high school admission, but because they see the value in spending time studying the fundamental skills behind the SAT. These students tend to build broad vocabularies and stronger reading and writing skills, making them more successful in the classroom. For more, check out this past article about early SAT preparation.
What's the Next Step?
Register for the test by December 28 to avoid paying late registration fees. Then get to studying! C2 Education is offering a Winter Boot Camp to help students boost their SAT scores as quickly as possible. Contact your local center director for details!
https://www.c2educate.com/wp-content/uploads/january_to_dos.jpg
533
800
C2 Education
https://www.c2educate.com/wp-content/uploads/logo.png
C2 Education
2012-12-05 01:16:14
2018-01-30 14:58:35
Why You Should Take the January SAT