With just weeks to go before the end of the school year, students across the country are dreaming of long, lazy days free from the demands of teachers and school work. Although every student deserves a break now and then, high school students have at least one concern that should motivate them to keep busy during summer break: College admissions.
Summer break offers tons of amazing opportunities for college-bound high school students. Many students enroll in elite summer programs offered through top-ranked colleges; others seek competitive internships at prestigious organizations. Many more, however, find themselves facing an imminent summer break without a plan in place. Read on for ideas for how to make the most of your summer break if you're not already enrolled in a summer program.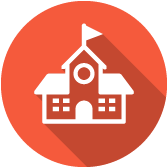 College Visits
Since you're out of school, you have a bit more freedom to travel, so you may be able to visit the campuses of some of the colleges you're interested in applying to. A campus visit offers you a firsthand look at the college, something that no website or catalog can offer. You'll have the opportunity to talk to students, faculty, and admission officers so that you can ask all of your burning questions; although you have more opportunities for face time during the school year when the campus is buzzing, most colleges are still relatively active places during summer session.
If the colleges you really want to attend are just too far away for a visit, consider visiting some local colleges that you're not particularly interested in. Such visits can give you a better feel for the difference between, say, an urban and a suburban campus or a public and a private college. And you never know: You just might find that a local school that you've overlooked has everything you want in a college.
Volunteering
Among the thousands of reasons to volunteer your time in the service of others, gaining an edge in the college admissions race is pretty minor. That said, many high schools set community service requirements that can be met during the summer, and most colleges seek students who are engaged within their communities, so volunteering during the summer offers both intrinsic and extrinsic benefits.
Many students worry that their volunteer efforts might be somehow subpar – that mucking out kennels at the local shelter simply can't compare to building wells in Sub-Saharan Africa. In truth, what matters most is that you actually care about what you're doing. If you care about animals, volunteer at the local shelter. If you care about quality healthcare, volunteer at the local hospital. No college admission officer is going to deem your volunteer work unworthy just because it doesn't seem profound enough.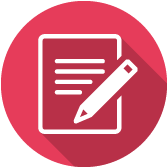 Test Prep
It can be difficult to balance SAT prep or ACT prep with a demanding class schedule during the school year. By focusing on test prep during summer break, you can make the most of your efforts to boost your SAT or ACT score without the added stress of worrying about your grades, too. If you're one of the many students who benefit from structure, consider enrolling in a summer test prep program such as C2 Education's SAT or ACT Boot Camp. Our summer program offers structured classes and individualized test prep to help you make the most of your summer test prep sessions. If you prefer to self-study, make the most of your resources: Visit the bookstore and the library to find a variety of SAT or ACT prep books, bolster your self-guided study sessions with online resources like the College Board and Khan Academy, and seek out friends or family members who have already run the test prep gauntlet.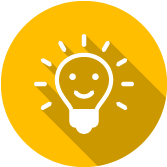 Summer School
Many high schools offer students to opportunity to get certain classes out of the way during the summer so that they can enroll in additional electives during the school year. If your school doesn't offer such a program (or if the deadline has passed), many local community colleges allow high school students to enroll in summer classes, and many have rolling admission deadlines that likely haven't passed. Such credits often (but not always) transfer to the college of your choice, and you can gain insight into what it's really like to be a college student.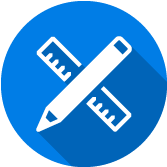 Passion Project
Do you have a brilliant idea that you put on a shelf during the school year because you were just too busy? Maybe you have an idea for a small business, or a blog, or a book, or a nonprofit organization. Whatever your idea is, why not use your summer break to bring it to fruition? If you fail, you'll have the satisfaction of having tried (and maybe a great topic for a college admission essay), and if you succeed, you'll definitely have something to help set your application apart (plus, you know, a successful passion project).
https://www.c2educate.com/wp-content/uploads/studying-on-beach-for-college.jpg
2576
3865
C2 Education
https://www.c2educate.com/wp-content/uploads/logo.png
C2 Education
2017-05-19 11:18:15
2018-05-16 10:41:16
Get Ahead of the College Admissions Process During Summer Break