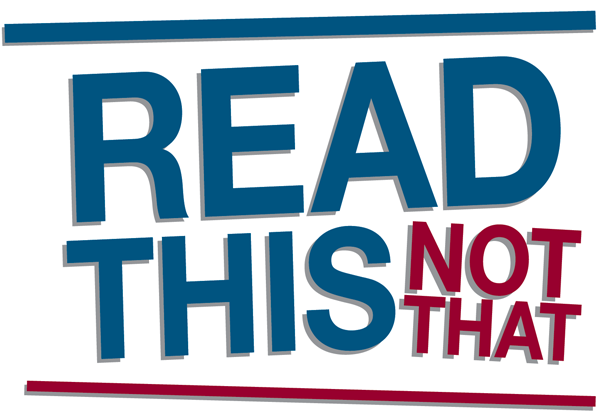 Many of you have probably heard of author James Frey in the past. Frey authored the "memoir" A Million Little Pieces, which supposedly chronicled his battle with addiction in gut-wrenchingly graphic prose. Oprah – the literary king-maker – selected the title for her book club, launching the book to the top of the New York Times bestsellers list, where it sat for over 15 weeks. The book sold 3.5 million copies, most of which followed Oprah's endorsement. Then, just a few months later, an investigation revealed that Frey had "wholly fabricated or wildly embellished" many of the book's most harrowing details. Fudging the details in order to craft a compelling memoir is hardly scandalous – most memoirs contain at least an element of fiction – but Frey, unlike most memoirists, went to great lengths to publicize his memoir as 100% truth.
Oprah, understandably angry about Frey's massive misrepresentations, called Frey onto her show and conducted an interview that amounted to a public flogging. In the aftermath, Frey kept a low profile and waited out the bad publicity. Eventually, he published more novels. And today, he's heading up a new literary project: Full Fathom Five.
Full Fathom Five is a book packager, which is basically a company which pays authors a flat fee (and possibly a royalty) to write commercially viable books. While we won't make the blanket statement that all book packagers are slowly killing literature, it's pretty safe to say that Full Fathom Five is.
If you haven't heard of Full Fathom Five, you've probably heard of their inaugural title, I Am Number Four. I Am Number Four was "written" by Pittacus Lore – also known as Jobie Hughes and James Frey. The pseudonym Pittacus Lore is part of the deal that Hughes struck with Frey upon signing with Full Fathom Five. In fact, all Full Fathom Five authors can expect limited (if any) name recognition for their work as the company's standard contract includes a clause specifically prohibiting authors from discussing their work.
Full Fathom Five has come under fire on two fronts. The first involves their "standard" contract which, at least according to Conrad Rippy, an attorney with the Authors Guild, isn't exactly standard: He said the contract was unlike any contract he'd seen in sixteen years of negotiation. The contracts promise the author's a $250 advance and a certain percentage of all revenue – except that there is no audit clause to allow the author to see proof of how many books (or movies, or television deals, or related merchandise) have sold, which means the author has to accept whatever amount Full Fathom Five offers without recourse. The author may or may not be given credit for his or her work, and the author may not speak about his or her work with Full Fathom Five. If the book is a success and a sequel is in the works, the author must write the sequel – unless of course Full Fathom Five decides to have someone else do it, in which case the original author has no recourse. The author has absolutely no rights to his or her work, but he or she would be liable if any lawsuits arose from the book. In essence, it's a deal specifically designed to lure in desperate young writers without offering them any legal protections for their work.
Frey actively recruits grad school students to write for him. He travels to various Masters of Fine Arts programs to seek out creative writing students and pitch them his deal. These students, who are often drowning in student loan debt, would do almost anything to get paid to write – including selling their own souls to James Frey.
But the fact that Full Fathom Five preys on recent grads to crank out young adult fiction isn't the book packager's worst offense – its truly heinous acts are the mass produced books that it publishes. Frey claims to have started Full Fathom Five in an attempt to find the next Harry Potter; according to Frey, he just had too many ideas for young adult books and needed some able writers to pen the stories for him. But Frey isn't interested in creating characters with depth and heart, plots that are well paced and full of interesting thematic elements, or stories that demonstrate personal growth and difficult lessons – Frey is interested in creating books that sell movies, television series, and merchandise.
If you've read or seen I Am Number Four, you'll likely remember the Mogadorian sword. This object was unusually well described – and it didn't even exist in the original draft of the book. Frey said that they chose to add the sword at Spielberg's suggestion because they needed merchandise to sell. In fact, Frey advised a potential author to start thinking about potential merchandise before a basic plot had even been ironed out, clearly suggesting that the potential for product placement is top priority when writing for Full Fathom Five.
If an author chooses to pitch an idea to Frey, he'd best be sure that his idea isn't too intellectually or emotionally compelling. Full Fathom Five is only interested in "high concept" ideas – which apparently means "ideas that will appeal to the lowest common denominator." Although he claims to be seeking a Harry Potter, Frey seems to aim more for the next Twilight – an idea without intellectual merit but which will appeal to the broadest audience humanly possible. The New York Magazine expose of Full Fathom Five relates the tale of grad student Jesse Thiessen who pitched the idea for a book about a group of students who coalesce around a father-figure who has been diagnosed with cancer; Frey rejected the idea saying "I'm sorry, but we're looking for high-concept ideas that we can pitch in one sentence. We know it sounds cynical, but it's what we know we can sell."
Cynical is the perfect word for Full Fathom Five. Dubbed a "fiction factory", the books produced by Full Fathom Five cannot be expected to provide high quality fiction; knowing this, they target the young adult audience, fully convinced that teens lack discerning literary tastes. Their disparagement of their audience is enough to make us recommend that you read anything but products churned out by Full Fathom Five.
Full Fathom Five's series include the Lorien Legacies (of which I Am Number Four is the first title), The Montauk Project, and The Otherworld Chronicles. Rather than consuming mass produced titles, we recommend that students seek out unique and thoughtful novels written by individual authors who actually care about their audience. One way to select high quality young adult fiction is to look at award-winning books:
The Michael L. Printz Award for Excellence in Young Adult Literature is awarded annually the book that best represents excellence in the genre of young adult fiction. Current and past winners include Where Things Come Back by John Corey Whaley, Ship Breaker by Paulo Bacigalupi, and Jellicoe Road by Melina Marchetta.
The William C. Morris YA Debut Award honors a debut book which has made an impact in the young adult fiction genre. Past winners include The Freak Observer by Blythe Woolston and A Curse Dark As Gold by Elizabeth C. Bunce.
The National Book Award for Young People's Literature recognizes outstanding young adult literature written by U.S. citizens. Current and past winners include Inside Out and Back Again by Thanhha Lai, Mockingbird by Kathryn Erskine, and The Astonishing Life of Octavian Nothing, Traitor to the Nation by M.T. Anderson.