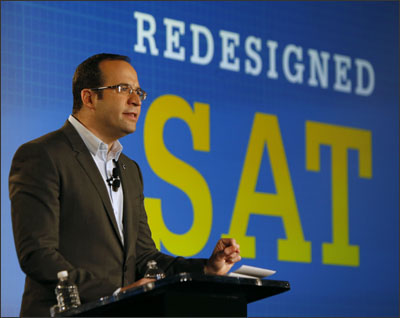 Students have long been advised to prepare for the SAT well in advance – after all, procrastination is rarely a good idea. But because the current SAT is a very formulaic test, there are some tricks that students can use to get moderate score improvements in a fairly short period of time.
On the new SAT, these tricks will no longer suffice. Students hoping to score well on the new test will not have the option of waiting until the last minute to start test prep.
When the College Board announced details of the SAT redesign in March 2014, one of the primary talking points was the fact that the new test would be less tricky. Many students have often felt as if the SAT was out to get them, a feeling that is supported by the current test's unnecessarily tricky math problems, esoteric "SAT words," guessing penalty, and odd essay assignment.
The good news is that such tricks won't appear on the new test. Instead, the redesigned SAT requires that students master vital academic skills in order to succeed.
This means that students will already learn much of what they need to succeed on the SAT in their regular classes. Skills like strong reading comprehension and analysis skills, mastery of English grammar and mechanics, and thorough understanding of fundamental math concepts are all skills that students need to do well in high school and college. Students who are doing well in challenging classes should already be focusing on these vital skills, giving them a leg up in SAT prep.
Unfortunately, this shift also has a down side: These are skills that cannot be learned quickly, which means that students will no longer see much benefit from short-term SAT preparation. Establishing these core skills requires time and dedication, which means that students must begin preparing for the SAT well in advance. To learn more about what you can do to prepare for the new SAT now, check out this post: How Can I Get Ready for the SAT Test Change?