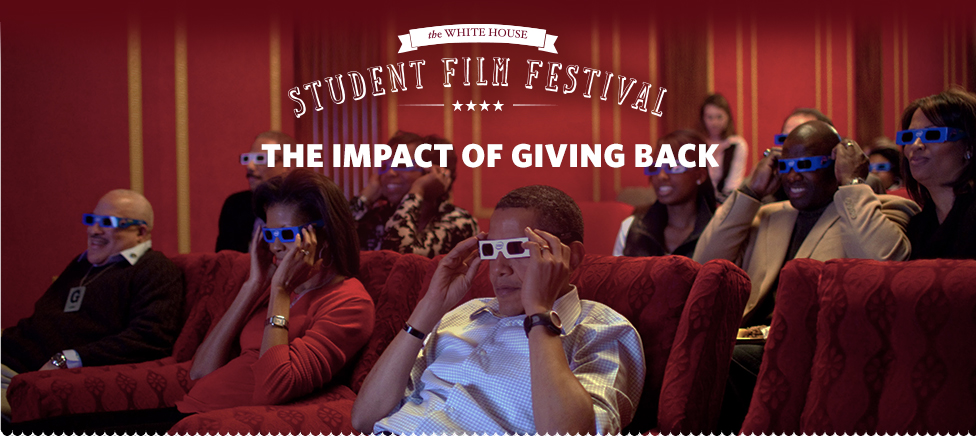 The Second Annual White House Student Film Festival is now open for entries!
This unique contest is a great way for students in grades K-12 to exercise their creative muscles and potentially earn national recognition for their talents. The official selections will be shared across the world through the White House's online presence.
The theme of this year's festival is "The Impact of Giving Back." Students are encouraged to tell a story about paying it forward, community service, or what making a difference looks like from their point of view.
To enter, simply load your video on YouTube and complete the form available on the White House website.
Good luck!