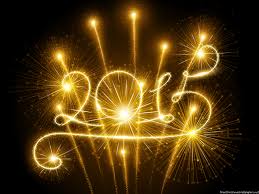 As 2014 comes to a close, it's time to reflect on the past year and look ahead to the year to come.
2014 has been a special year for C2 Education and our students. This year we've:
Developed a brand new preparation program for the redesigned SAT. C2 Education was among the first in the nation to develop a full program to help students prepare for the new SAT, which premieres in March 2016. The new SAT prep program features support for the math, reading, writing, and essay sections of the test. All of the curriculum for this new program was developed by our in-house team of academic experts.
Grown by adding 20 new C2 Education tutoring centers across the country. This has been a year of fantastic growth for C2, and we couldn't have done it without the support of our students and their families. Our success relies on the success of our spectacular students.
Added many new members to the C2 family. As C2 has continued to grow, we've added many new members to the C2 family, including many new highly qualified teachers and program directors. At our corporate office, we've welcomed our new Chief Operating Officer, Lisa Compton. Prior to joining C2 Education, Lisa spent eighteen years with Starbucks and was instrumental in the company's spectacular growth in the Southeast region. In 2014, Lisa led C2 in opening dozens of new tutoring centers across the country.
We look forward to another wonderful year in 2015. Coming up in 2015:
Expanded program offerings for the new SAT. C2 Education will continue to refine and expand our prep program for the new SAT. C2 will also add preparation programs for the new PSAT, which will premier in fall of 2015.
New C2 centers. C2 Education will continue to grow by adding new locations in several regions across the country.
A growing library of online seminars. C2 Education's webinar series will add new titles each month, including a series of informative webinars about the upcoming changes to the PSAT and SAT. Check out our full webinar library and register for upcoming events in our webinar library.
C2 Education wishes you and yours a very happy 2015!